Imagine Talent is a small and friendly talent agency representing Writers and Directors across the creative industries. We offer a bespoke and personal approach to all our clients and their projects, and seek original ideas and lovely people to work with.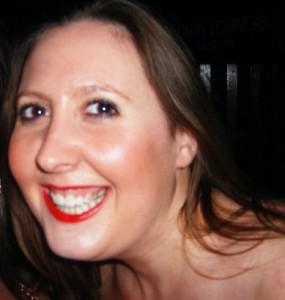 After completing a degree in Archaeology (of all things!) at Durham University, Christina joined the UK film industry in 2003.  Christina has written feature films, consulted for production companies and financiers, and freelanced at United Agents, as well as spending a number of years working in film development finance for a fund that invested in 300 British film projects over 3 years.
Her production company Loves Me Not Films optioned the Whitbread Prize (now Costa Prize) shortlisted novel, The Catastrophist, by Ronan Bennett (Public Enemies, Top Boy), a number of years ago, and after a fantastic adaption by Nick Broomfield (Sarah Palin: You Betcha!, Aileen: Life and Death of a Serial Killer) it's set to be a brilliant film which Nick will direct with Sarah Curtis producing (Hysteria, Run Fatboy Run, Mrs Brown).
Christina is the Series Producer for the Women in Film & Television (UK) Writers' Group which supports new and established writing talent. Speakers have included Liz Trubridge (Downton Abbey), Sarah Beardsall (The Scapegoat), Julie Baines (Creep, Triangle), Davina Belling (Tea with Mussolini, Gregory's Girl), Simon Harper (Holby City) and Kate Rowland (BBC Writersroom).  For upcoming events please click here.  Christina is on the selection committee for the BAFTA Rocliffe screenwriting competitions, she was also the assistant chair for the Fremantle UK New Talent Award, as part of the Women in Film & Television Awards 2012, and has been a mentor for First Light.
email: christina@imaginetalent.co.uk
phone: +44 (0)7876 685515